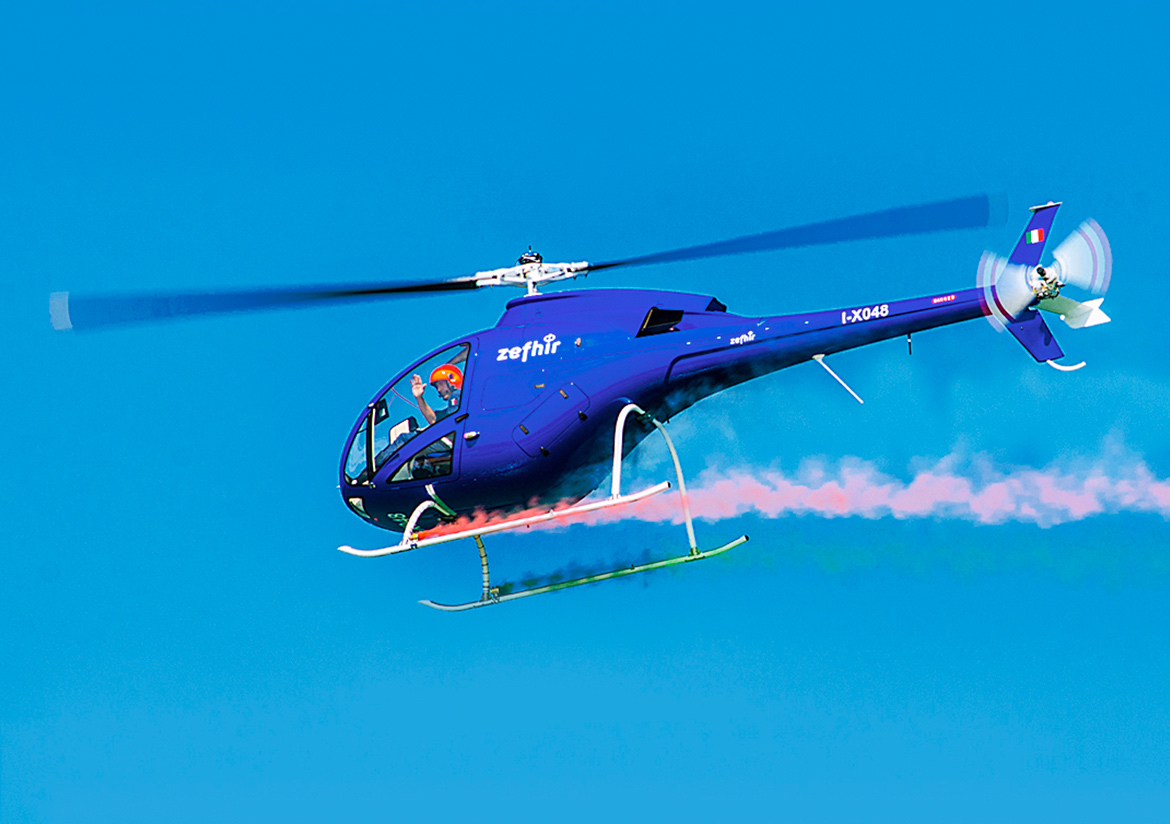 On June 22nd and 23rd, for the second year in a row, Curti's Zefhir helicopter had the honor of being invited to the annual Frecce Tricolori air show.
About 200,000 people gathered in Punta di Marina, the beautiful location near Ravenna, for the fourth edition of an unmissable event like Valore Tricolore.
Frecce Tricolori, officially known as the 313° Gruppo Addestramento Acrobatico, is part of the Italian Air Force and the world largest acrobatics patrol with ten aircraft, nine in formation and a soloist; being involved is a source of enthusiasm and pride, sign of the excellent route that the company is making.
Zefhir had indeed another opportunity to prove its value and its prestige directly in flight, focusing on its strengths such as the helicopter's lightweight composite structure, optimized aerodynamics and undeniably impressive design. The show opening kept the spectators with their eyes turned to the sky to observe the demanding maneuvers in flight of Zefhir, which where ended by a tricolored smoke passage. The other participants in the air show has animated the following hours stooding out with acrobatic maneuvers, parachute jumps and search and rescue demonstrations until the final astonishing show of the Frecce Tricolori.