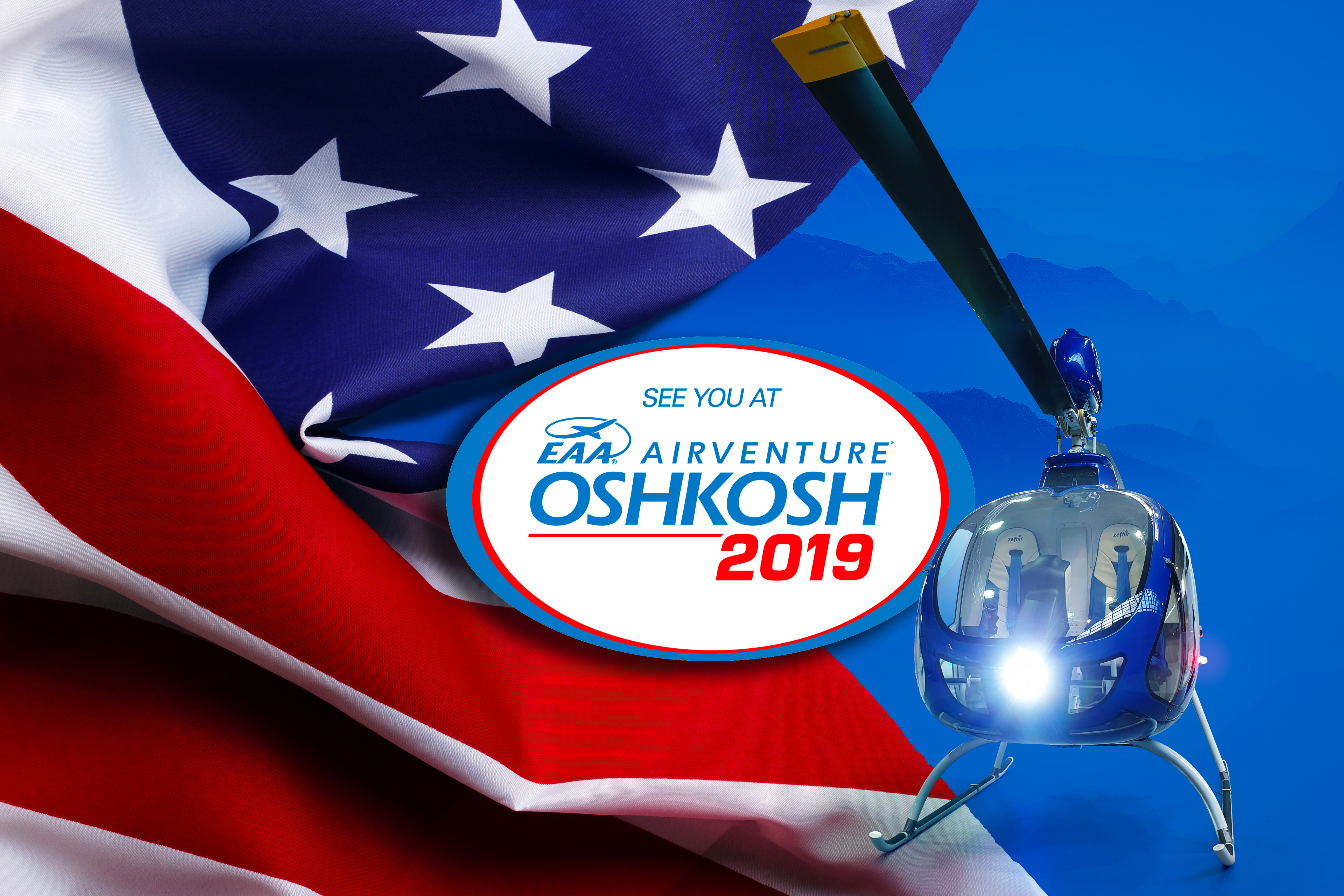 Zefhir's journey continues and lands in the United States. We are proud to join EAA AirVenture, the gathering that every year brings together over 100,000 fans, experts and operators in the aeronautical sector at the Wittman Regional Airport in Oshkosh (Wisconsin).
The event will be held from 22 to 28 July 2019 and it is an unmissable occasion to watch air shows and to discover all the latest news about aviation. Zefhir could not have been missing in such a big and important appointment, known as the best opportunity to be appreciated by the American public.
Visitors will find us at stand 220 (Main Aircraft Display area), where Zefhir will be exhibited in static display to prove the efficiency of the parachute system and to allow the audience to hand touch the exceptional design features that distinguish it.
The audience of EAA AirVenture will also be able to test our helicopter in flight using a virtual simulator, an opportunity not to be missed to appreciate Zefhir's flight experience.