Zefhir was presented to the public at the AERO Friedrichshafen event in Germany and received excellent feedback. Attracted by the absolute novelty of a two-seat helicopter with turboshaft engine, it was appreciated by thousands of visitors. This aspect, combined with the many unique characteristics of the helicopter, has aroused the interest of industry insiders who immediately grasped the potential in terms of handling and performance.
The aircraft's safety and reliability characteristics were also noted. One of the big attractions at the show was a test bench on-site, underscoring the seriousness and commitment to verification and validation that has been carried out in recent years.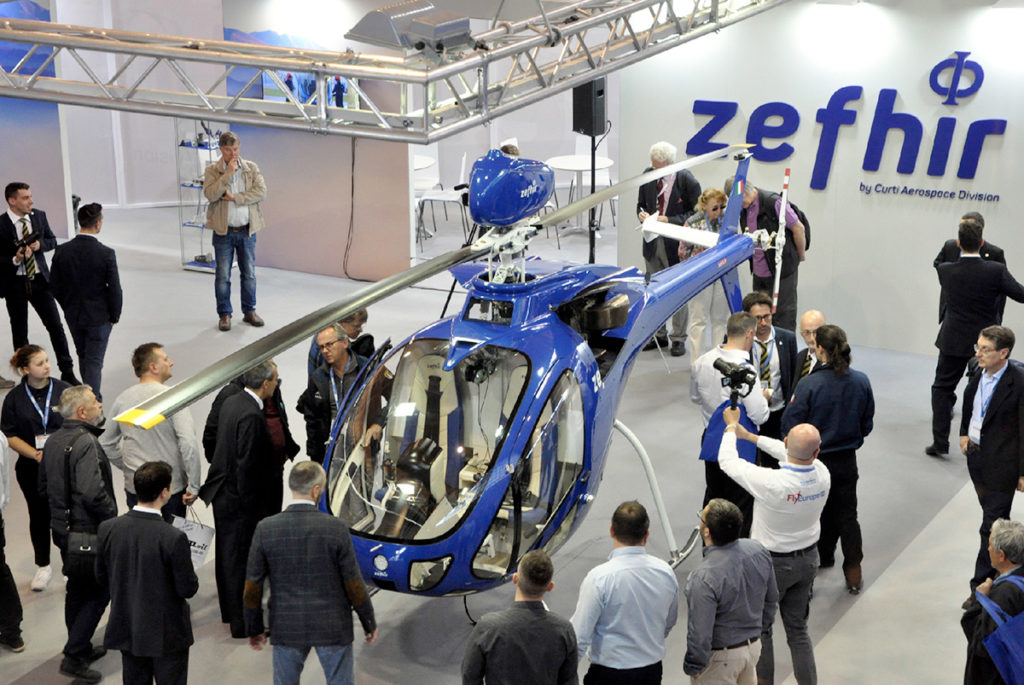 The safety system with its parachutes – an absolute innovation for a helicopter – also received a chorus of appreciation- Visitors responded with intrigue and enthusiasm, with many of them requesting additional information on the specific features of the system.
Thanks to the numerous visitors at our stand, we have collected data for many potential customers who want to be updated on the development steps and upcoming events where Zefhir will take part. Most of them have also asked to try the helicopter in person – a true testimony of interest and trust that has filled the Zefhir development team with pride.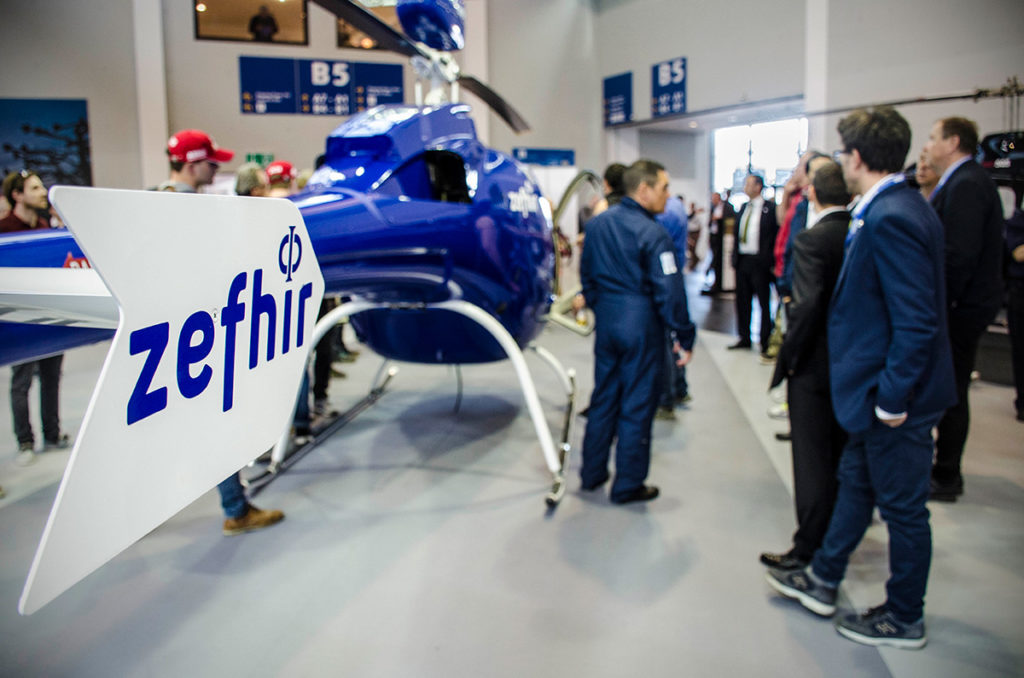 In presenting Zefhir to the public, Alessandro Curti (CEO Curti SpA) underlined, "this project is the emblem of the passion that involved the entire work team; a team that has made use of skills from all over Europe, integrating them with the experience and methodology of the Curti group."