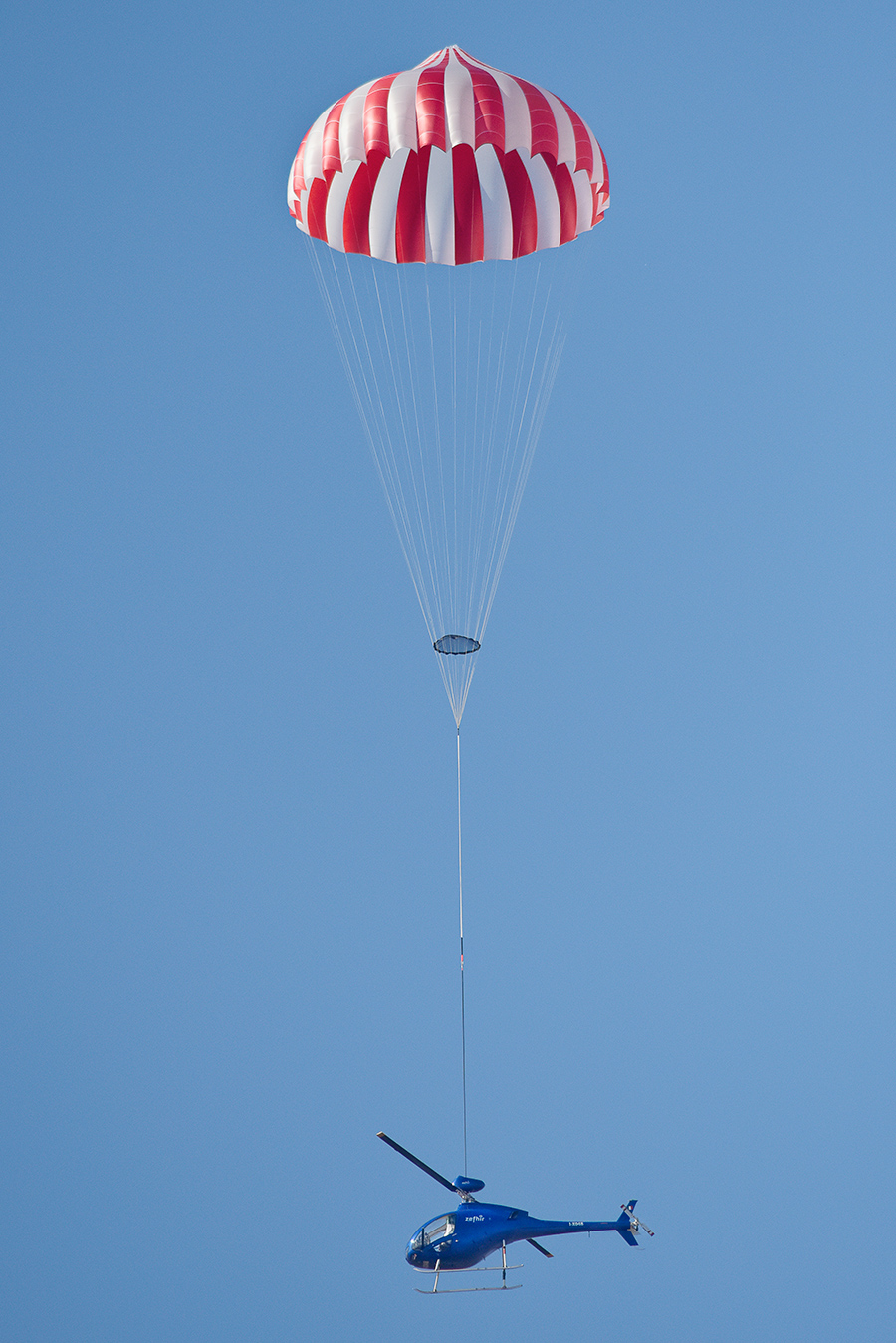 A unique technology
Zefhir is the first helicopter in the world to be fitted with an innovative ballistic parachute rescue system.
The parachute offers an unprecedented level of safety in emergency conditions when autorotation is not an option.
Equally significant is the extremely low minimum deployment altitude of only 150 m (450 ft).
Crashworthy Design
Designed following EASA CS-27 specifications, the crashworthy seats and landing gear pair ergonomic comfort with extra safety.